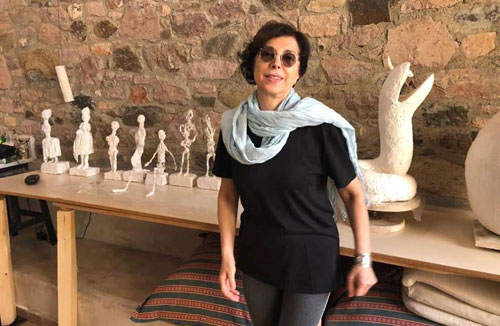 Barbara House,
It is the meeting point with the 'Inspiration Angel'.
The name and meaning allocated to the house is proving to an outstanding energy.
The admiration, love and creativity of all past residents is woven to its walls and felt by the newcomers.
The regions long history has huge marks with art and culture and you can feel that while wandering around Ayvalık.
The artist Barbara and the residence are intermixed in a way which made me feel in a temple.
The feelings that I felt throughout my period, increased my respect to this location and created a love connection.

I have made very nice friends and friends during my stay here.

Like Barbara said in a song.
Car les voyages
tournent une page
ah les voyage

These travelings
is to turn a page
Oh these cruises oh!

When I return to Istanbul pleasure of continuing with new feelings here and I enjoy the productivity I started in Ayvalık.

Thanks for this invitation and your endless love...