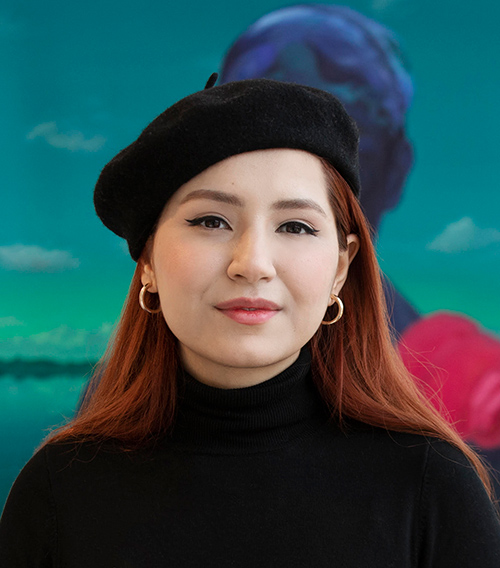 Maria Roza was born in Baku Azerbeijan in 1998.
She has graduated from Ankara Art Faculty in 2016 and she followed a diploma course in Hacettepe University.
She is continuing her masters degree in Arts in Hacettepe University.
She focuses on her paintings on primitivity of humans and animals and complex relations of these.
She participated in various mixed exhibitions and one solo exhibition.