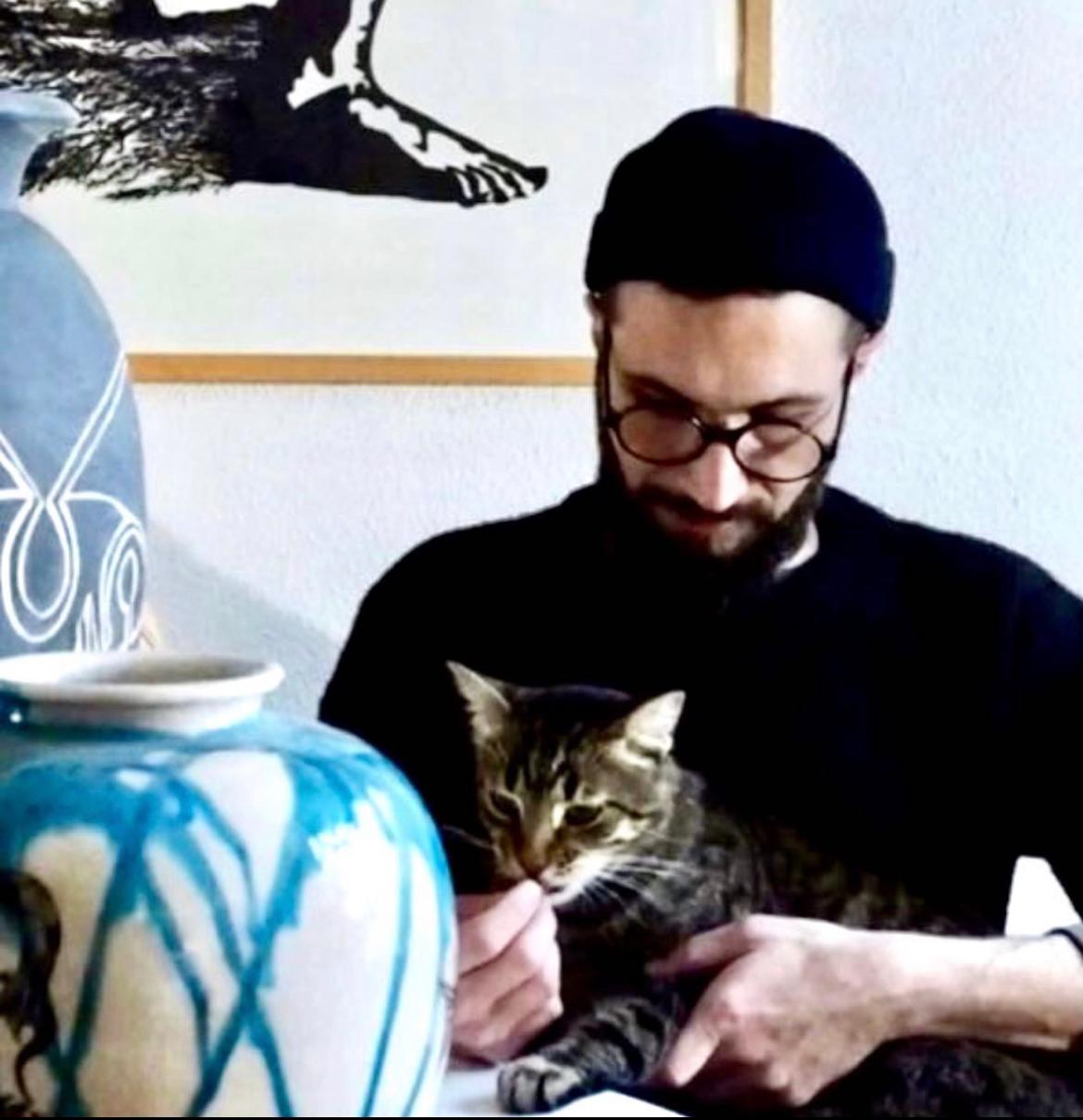 Navid Azimi Sajadi was born in 1982 in Tehran, Iran. He received his BA in painting from Tehran University of Art and Architecture in 2005. In the same year he moved to Rome. He graduated from the Accademia di Belli Arti di Roma in Italy in 2009. He was awarded the Amedeo Modigliani Foundation award in 2009. In 2013, he earned his Master of Fine Arts in Multi Media Sculpture from Accademia di Belle Arti di Roma. In the same year, he was invited to the 9th Shanghai Biennale.
Navid's work addresses cross-cultural issues by reviewing her experiences between two cultures.

Navid developed an esoteric language of signs and symbols from mythology and history. He is constantly trying to manipulate what images, forms and memories mean and how they work.

His installations are based on a reading of "indecision" that transforms into a transformable shape. In other words, the work can be demystified only by taking into account the assumptions of the person. Each element is loaded with meaning, it integrates. His reading of "indecisiveness" does not simply reflect a psychological state, but aims to be the sum total of all possible states.

Azimi's work, Getty center collection, LA, USA; EMAAR Collection (Foundry), Dubai, UAE; Bilotti Museum of Contemporary Art, Rende, Italy; Cosenza Museum of Contemporary Art, Cosenza; AGI Verona; Hitay Holding collection, Istanbul; Morhaim Collection, Istanbul; Khadjavi collection, NY; BIC Lazio, Rome; Namazi collection, Tehran; BUHL and Amin, NY
Navid lives and works between Rome and Tehran.