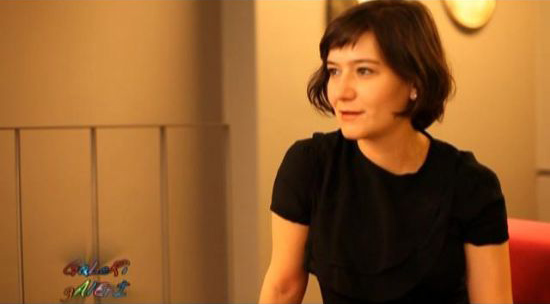 Nihal Martlı is a painter born in 1982 in Posof.

She graduated from Hacettepe University, bachelor's and master's degree in Faculty of Fine Arts, Department of Painting in 2006.

Then she has master's degree from the Aix-en-Provence Art High School in 2008.

Since 2005, she has been exhibiting solo exhibitions in Istanbul, Ankara and France.
Some of her awards:

• 2006-2008 French Embassy - Outstanding Achievement Scholarship, Ankara
• 2008 Aix-en-Provence city award, France
• 2004 Hacettepe University, Faculty of Fine Arts, "Faculty First Prize" award
• 2004 Hacettepe University, İhsan Doğramacı Award
Selected group exhibitions of the last five years:

• 2019 Herstory, C.A.M. Gallery, Istanbul
• 2018 99 Square, ArtOn Gallery, Istanbul
• Meat / Stage one, Orjin Art, Space Debris, Istanbul
• Ruhuma asla, C.A.M. Gallery, Istanbul
• Aksinin İddiası 2017 / A reflected Assertion, Siyah Beyaz Gallery, Ankara
• Imitating History…, C.A.M. Gallery, Istanbul
• Mis en Abyme, Nihal Martli & Seyhan Musaoglu, an interactive studio dialogue, Space Debris Art, Istanbul
• Imago Mundi - Mediterranean Routes, Cantieri Culturali Alla Zisa - ZAC - Zisa Zona Arti Contemporanee, Palermo, Italy
• 2016 Hafif Pembeleşinceye Kadar, C.A.M. Gallery, Istanbul
• 2015 Things that count ... Things that don't, The Abrazo Interno Gallery at The Clemente, New York, NY
• Pagina, Antica Libreria Cascianelli, Rome, Italy
• Start 'Art within Reach' vol. III, C.A.M. Gallery, Istanbul
• Winterwonderland, C.A.M. Gallery, Istanbul