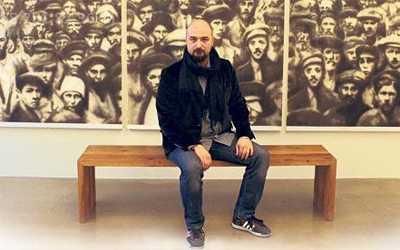 Tunca Subaşı is a graduate of Mimar Sinan University from Painting. Since early 2000 he has been working on various platforms such as painting, video, performance and sculpture works. His work extends from private stories to historical events.

His works are displayed in Istanbul Moderm Museum. In addition modern museums such as Project 4L Elgiz, Museum of Evliyagil Baksı and future planned Eskisehir wood museum displays his art. He had numerous private exhibitions at various galleries in Istanbul.

He has participated to art residence program in Paris at Cite Internationale for 3 months in 2017 and in Tel Aviv in 2018.

He is also famous with his solo exposition on art of cooking.